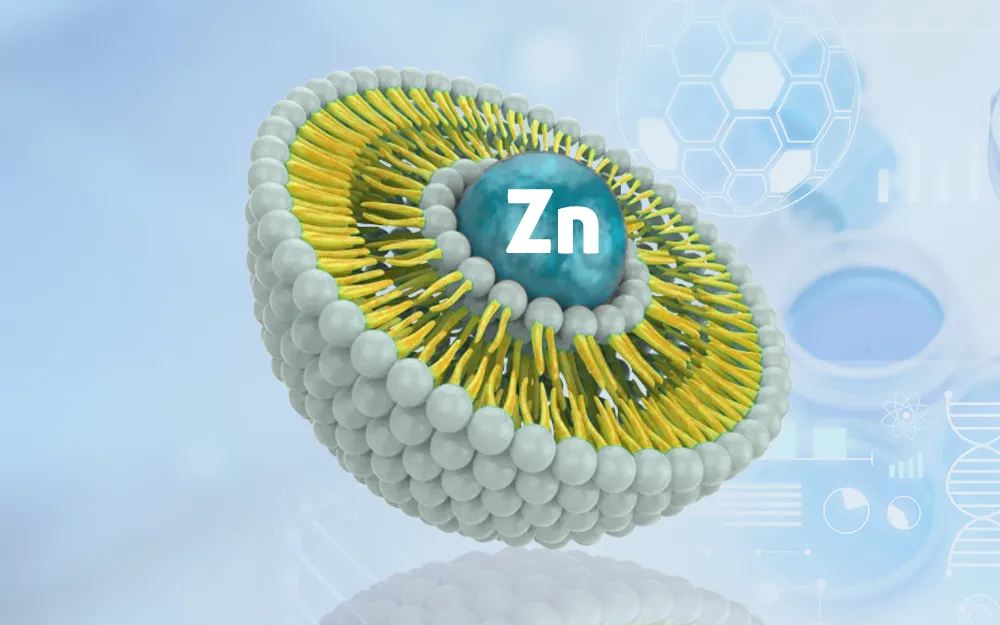 Product Name

Liposomal Zinc

HSN Code
2936
Shelf Life
3 years - 20°C powder
USP of Products

Greater activities with low doses.
It plays an important role in immune function.
If you are interested on
Liposomal Zinc
, then
Description of Liposomal Zinc
Liposomal zinc is a type of zinc supplement that is encapsulated in liposomes. In the production of liposomal zinc, zinc molecules are enclosed or encapsulated within liposomes. This encapsulation protects the zinc from degradation and allows it to pass through the digestive system relatively intact.
Application of Liposomal Zinc
Used as a dietary supplement to bolster the immune system, aiding in the body's defense against infections and illnesses
Functions as an antioxidant, safeguarding cells from oxidative stress and potentially reducing the risk of chronic diseases.