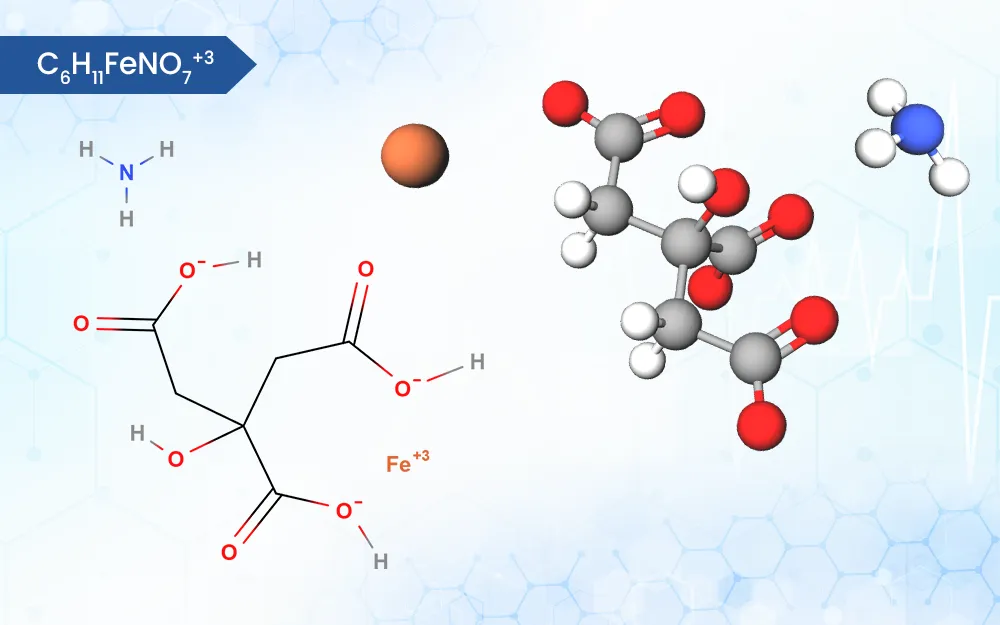 Product Name

Ferric Ammonium Citrate

Molecular Formula
C6H11FeNO7+3
Molecular Weight
265 g/mol
CAS No
1185-57-5
HSN Code
29181550
CID Code
14457
Shelf Life
3 years - 20°C powder
USP of Products

FAC offers good bioavailability of iron.
Unlike some other iron supplements, ferric ammonium citrate tends to have a milder taste and is generally better tolerated by individuals. This is an advantage for improving patient compliance.
FAC  act as an antioxidant in certain applications, helping to prevent oxidation and maintain product stability.
If you are interested on
Ferric Ammonium Citrate
, then
Description of Ferric Ammonium Citrate
Ferric Ammonium Citrate is available in different grades like BP, USP, IP and BPC. It is a water soluble iron chelate used in agricultural industries for the plant and fruit rejuvenation.
Application of Ferric Ammonium Citrate
Iron Deficiency Anemia Treatment
Dietary Supplements
Food Fortification
Color Enhancer