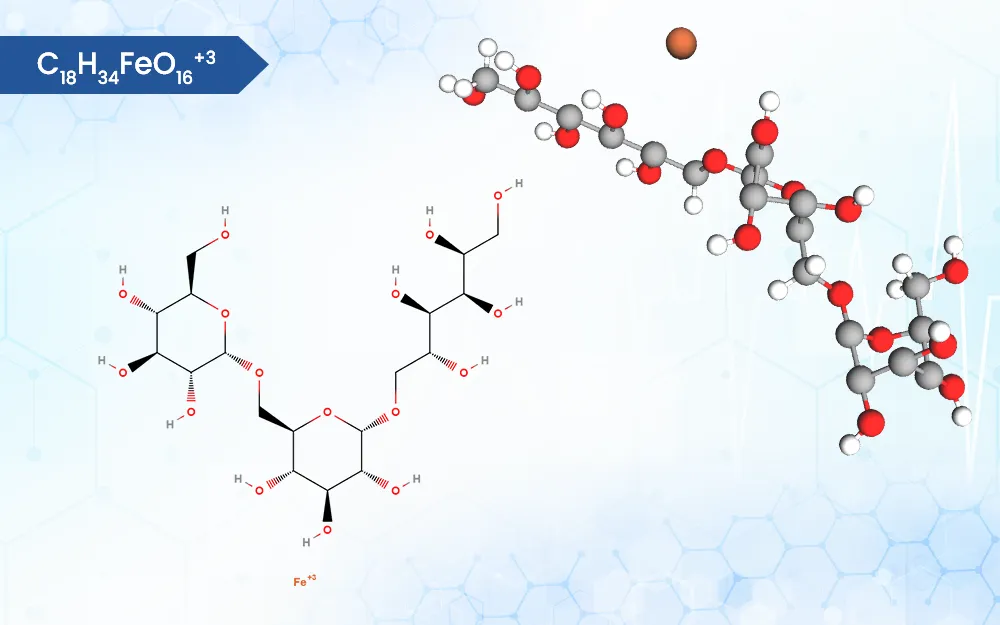 Product Name

Ferric Derisomaltose

Molecular Formula
C18H34FeO16+3
Molecular Weight
562.3 g/mol
CAS No
1345510-43-1
HSN Code
2821.101
CID Code
86278348
Shelf Life
3 years - 20°C powder
USP of Products

Ferric Derisomaltose  is often administered as a single –dose infusion, which can simplify treatment regimens for patients.
Ferric Derisomaltose  can be given in higher doses since it is devoid of potent hypersensitivity reactions.
If you are interested on
Ferric Derisomaltose
, then
Description of Ferric Derisomaltose
Ferric Derisomaltose also known as Ferric Isomaltoside, is one of the latest injectable iron accepted world wide due to its much lesser hypersensitivity reactions & anaphylactic shock.
Application of Ferric Derisomaltose
Inflammatory Bowel Disease (IBD)
Heart Failure Patients
Dialysis Patients