Ferric Pyrophosphate Citrate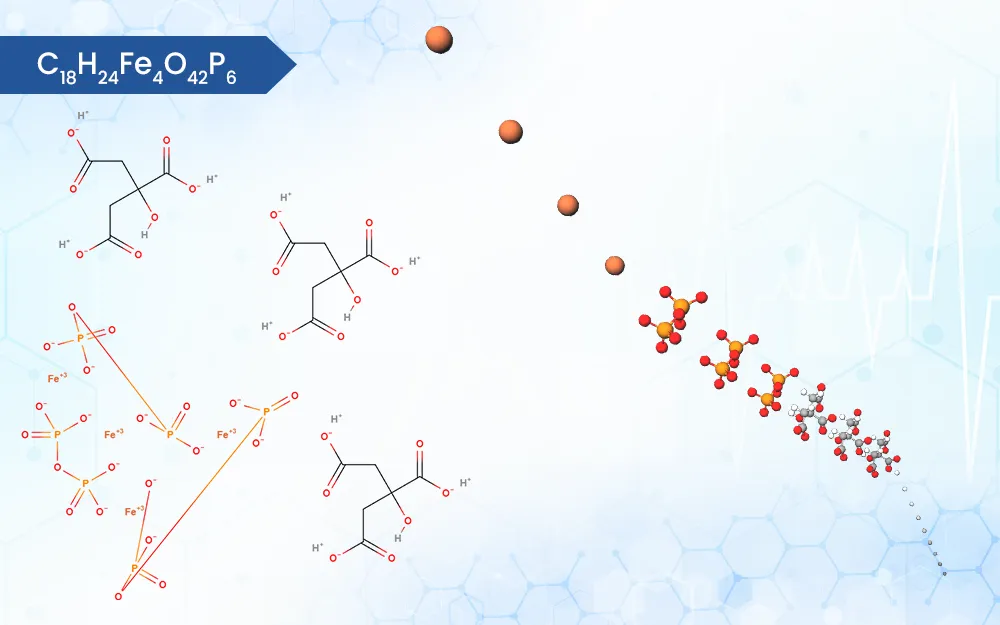 Product Name
Ferric Pyrophosphate Citrate
Molecular Formula
C18H24Fe4O42P6
Molecular Weight
1321.6 g/mol
CAS No
1802359-96-1
HSN Code
28353900
CID Code
109374151
Shelf Life
3 years - 20°C powder
USP of Products

FPC is formulated to have enhanced bioavailability , which means that a higher proportion of the iron it contains is absorbed and utilized by the body during dialysis.
Some iron supplements interact with other dietary components but Ferric pyrophosphate reduces these interactions.
Description of Ferric Pyrophosphate Citrate
Ferric pyrophosphate citrate is a soluble iron (III)-citrate-pyrophosphate oligomeric complex. It is used in dialysate during dialysis.
Application of Ferric Pyrophosphate Citrate
Iron Deficiency Anemia Treatment
Parenteral Nutrition
Pediatric Iron Supplements
Combination Therapies