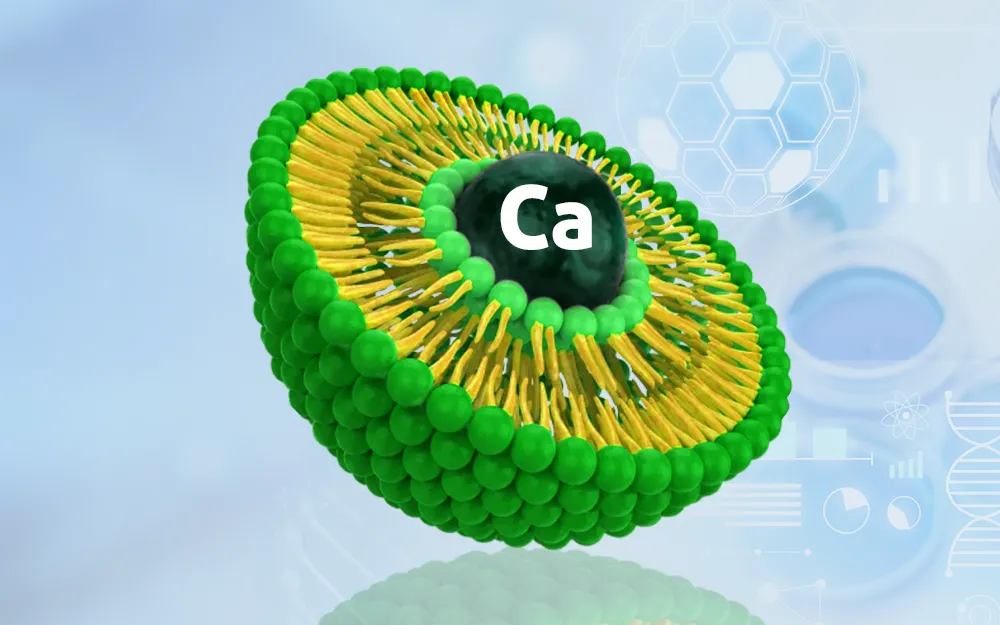 Product Name

Liposomal Calcium

CAS No
1305-62-0
HSN Code
2936
Shelf Life
3 years - 20°C powder
USP of Products

The lipid encapsulation protects the calcium from degradation in the digestive tract .
Liposomal calcium in low dose  enhances  its absorption through the intestinal walls.
Liposomal calcium doesn't cause any side effects because it prevents calcium interaction with intestine mucosa.
If you are interested on
Liposomal Calcium
, then
Description of Liposomal Calcium
Liposomal calcium is the encapsulation of calcium ions within a liposome structure for the potential delivery of calcium ions across the cell membrane or enhanced absorption.
Application of Liposomal Calcium
Essential for bone mineralization and strength.
Dietary supplement to address calcium deficiencies
Osteoporosis Prevention and Treatment
Used by athletes and active individuals to support bone health and muscle function