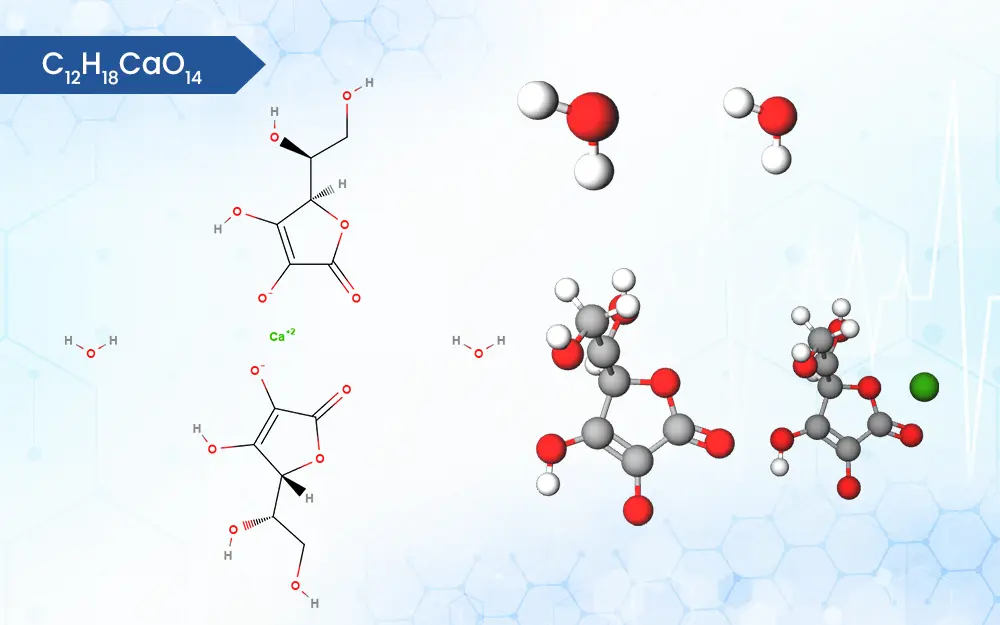 Product Name

Calcium Ascorbate

Molecular Formula
C12H18CaO14
Molecular Weight
426.34 g/mol
CAS No
5743-27-1
HSN Code
29362700
CID Code
54682536
Shelf Life
3 years - 20°C powder
USP of Products

Calcium ascorbate is a natural preservative that is safer than conventional chemicals used for food preservation.
Calcium ascorbate is the most alkaline(buffered) vitamin C and is helpful for individuals bothered by more acidic forms of Vitamin C or people desiring calcium boost  from their Vitamin C.
If you are interested on
Calcium Ascorbate
, then
Description of Calcium Ascorbate
Calcium ascorbate is a compound with the molecular formula C12H18CaO14. It is a calcium salt of ascorbic acid, one of the ascorbate minerals. About 10% of the mass is calcium.
Application of Calcium Ascorbate
Used as a Vitamin C Supplement
Fortified Beverages
Fortification