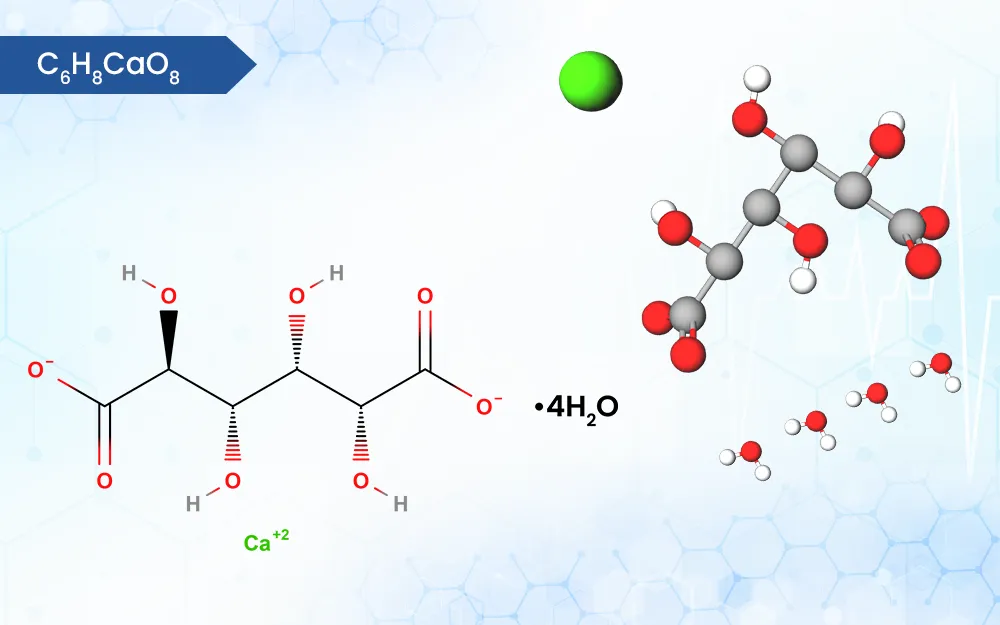 Product Name

Calcium D-Saccharate

Molecular Formula
C6H8CaO8.4H2O
Molecular Weight
248.2 g/mol
CAS No
5793-89-5
HSN Code
29181990
CID Code
22036
Shelf Life
3 years - 20°C powder
USP of Products

Calcium D-Saccharate is given along with calcium gluconate injection.
Calcium D-saccharate has been investigated for its potential role in detoxification, particularly in aiding the body's ability to eliminate heavy metals.
If you are interested on
Calcium D-Saccharate
, then
Description of Calcium D-Saccharate
Calcium D-Saccharate is a chemical compound formed by combining calcium and D-Saccharic acid. The term D-saccharate refers to a sugar acid, specifically saccharic acid in its D-isomer form. Saccharic acid is a derivative of glucose.